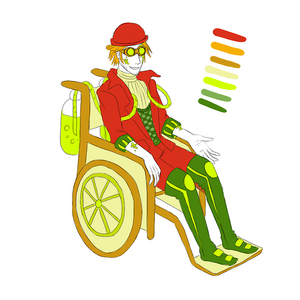 Headcanons
Edit
A King that got very sick in a very mysterious way.
His daughter became the Queen when he was too sick to rule the Kingdom.
A hazardous science experiment he performed with 0739 disabled his legs and mutated his skin. 0739 feels very guilty about this accident but they both continue being science buddies.
Fanfiction
Edit
Ask Blogs
Edit
Ad blocker interference detected!
Wikia is a free-to-use site that makes money from advertising. We have a modified experience for viewers using ad blockers

Wikia is not accessible if you've made further modifications. Remove the custom ad blocker rule(s) and the page will load as expected.