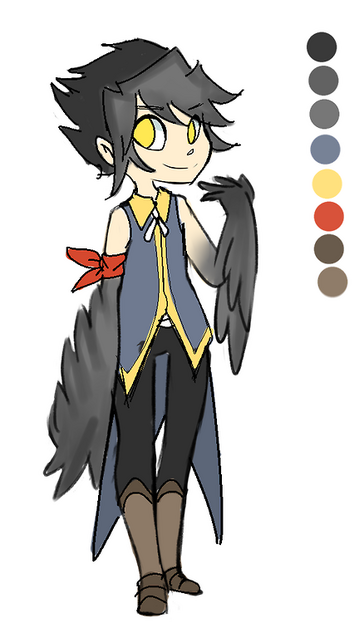 Headcanons
Edit
Most of 0607's kind have wings all the way up their arms, but she is not most of her kind. She would mourn this, but it isn't something she can change now, and she also has more dexterous hands than her species generally does. Her greatest treasure is a magic amulet that makes her much, much lighter. She can glide and even fly with it on, but sometimes she starts getting too high and then she needs to take it off. Landing afterwards is always quite a shock, but she hasn't broken her bones just yet.
Fanfiction
Edit
Ask Blogs
Edit
Ad blocker interference detected!
Wikia is a free-to-use site that makes money from advertising. We have a modified experience for viewers using ad blockers

Wikia is not accessible if you've made further modifications. Remove the custom ad blocker rule(s) and the page will load as expected.