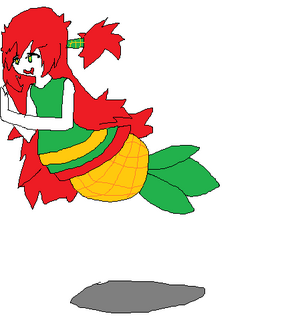 Headcanons
Edit
Technically, she's not a citizen. She doesn't really live anywhere and doesn't interact with people much, but she doesn't have the functions or behavior of an ordinary pineapple. The best thing to say is that she's the equivalent of a passing bird.

But once or twice, she's been called a UFO.
Fanfiction
Edit
Ask Blogs
Edit
Ad blocker interference detected!
Wikia is a free-to-use site that makes money from advertising. We have a modified experience for viewers using ad blockers

Wikia is not accessible if you've made further modifications. Remove the custom ad blocker rule(s) and the page will load as expected.