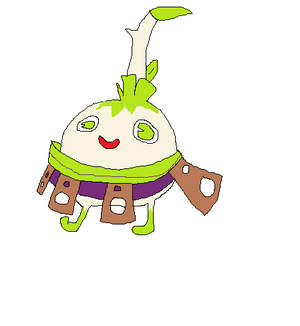 Headcanons
Edit
only eats meat.
own little shop in the forest.
Smells quite good despite being an onion head.
A literal rapscallion. Dreams of growing into the tallest and biggest onion.
A vegetablian race of strict Taoists that are sometimes pulled up from gardens on accident.
A cutie patootie oh my god just look at you, precious baby. 
Fanfiction
Edit
Ask blogs
Edit
Ad blocker interference detected!
Wikia is a free-to-use site that makes money from advertising. We have a modified experience for viewers using ad blockers

Wikia is not accessible if you've made further modifications. Remove the custom ad blocker rule(s) and the page will load as expected.