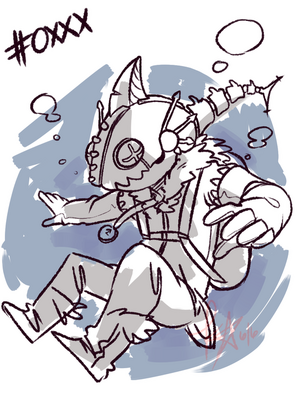 Headcanons
Edit
A hermit that sought out true isolation from society, and therefore took refuge in the ocean. Several years of training made him adapt very well to the environment, to the point of being able to breathe underwater.
A kid that lives in Iceland who collects old aquatic creature bones. Made the helmet himself and runs around town scaring people with it.
Fanfiction
Edit
Ask Blogs
Edit
Ad blocker interference detected!
Wikia is a free-to-use site that makes money from advertising. We have a modified experience for viewers using ad blockers

Wikia is not accessible if you've made further modifications. Remove the custom ad blocker rule(s) and the page will load as expected.