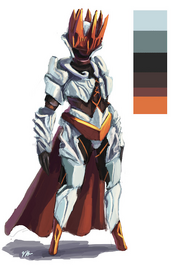 Headcanons
Edit
A legendary paladin that sits alone atop a sparkling white tower. He simply sits on his throne, waiting for his next challenger. Many do not do so much as make it, though, as the tower is several stories tall, and can only be climbed by a single staircase.
Fanfiction
Edit
Ask Blogs
Edit
Ad blocker interference detected!
Wikia is a free-to-use site that makes money from advertising. We have a modified experience for viewers using ad blockers

Wikia is not accessible if you've made further modifications. Remove the custom ad blocker rule(s) and the page will load as expected.