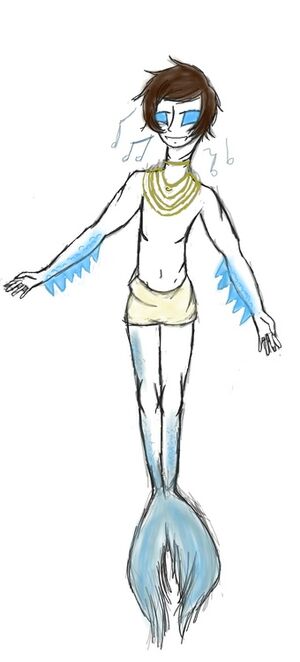 Headcanons
Edit
He's a siren.
He sings a lot to draw people to where he lives so he can swim and talk with them but he always under estimates his song and they always drown. This makes him sad and he's trying to learn how to control this.
All he wants in the world is a friend.
He's very shy and only shows himself to people that have true hearts.
He loves watching the stars on clear nights.
Fanfiction
Edit
Ask Blogs
Edit
Ad blocker interference detected!
Wikia is a free-to-use site that makes money from advertising. We have a modified experience for viewers using ad blockers

Wikia is not accessible if you've made further modifications. Remove the custom ad blocker rule(s) and the page will load as expected.