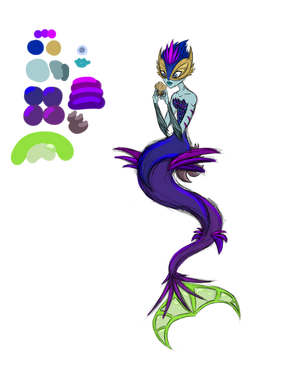 Headcanons
Edit
A beautiful deep sea water denizen.
425's tail is poisonous.
Used to be the same species as 0264 but 0000 thought she wasn't living up to her potential and mutated her into what she is today. Her family then disowned her for looking like a freak and she was cursed to live alone forever.
She is praised greatly by the 0226 tribe as their mothering goddess. It's said that she expresses her happiness for her people by swimming through the sky, and her tail creates an Aurora Borealis.
Fanfiction
Edit
Ask Blogs
Edit
Ad blocker interference detected!
Wikia is a free-to-use site that makes money from advertising. We have a modified experience for viewers using ad blockers

Wikia is not accessible if you've made further modifications. Remove the custom ad blocker rule(s) and the page will load as expected.