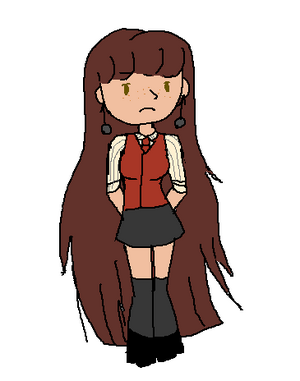 Headcanons
Edit
"what the heck is a marijuana and what do I have to do with it"
420 is mysteriously linked to marijuana. She does not understand how this has come to be.
Is a pyromaniac.
often blazes it with friends
Tsundere.
Suffers from severe OCD.
Has fire powers.
A Mafia gang leader who controls her lackeys with an iron fist.
Fanfiction
Edit
Ask Blogs
Edit
Ad blocker interference detected!
Wikia is a free-to-use site that makes money from advertising. We have a modified experience for viewers using ad blockers

Wikia is not accessible if you've made further modifications. Remove the custom ad blocker rule(s) and the page will load as expected.