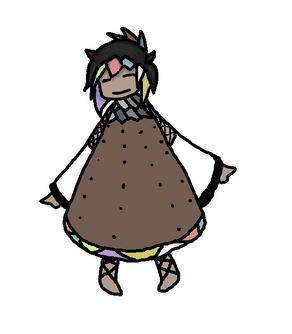 Headcanon
Edit
The root of all evil.
A priestess of a religeon that she refuses to explain to people, only saying that three things:

Its ver complicated
It involves fractals
Dont say the word 'passport' or you've done bad.

Despite being a priestess, she is a bit of an airhead and loses things easily.
70% cake. No specific kind, just... cake.
Fanfiction
Edit
Ask blogs
Edit
Ad blocker interference detected!
Wikia is a free-to-use site that makes money from advertising. We have a modified experience for viewers using ad blockers

Wikia is not accessible if you've made further modifications. Remove the custom ad blocker rule(s) and the page will load as expected.