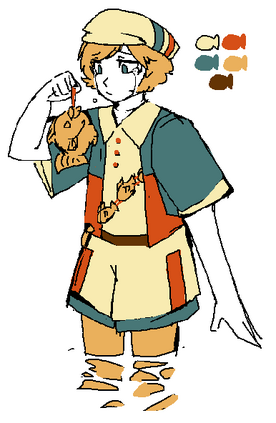 Headcanon
Edit
Fishes in a river where actual fish are rare, and baked fish cookies are the norm.

To his misfortune, his body is intolerable towards the high amounts of sugar they contain.

Wants to grow up and own an aquarium, but every fish she touches becomes a Taiyaki
Owner of 0332
Turned the people he loved into fish to protect them from a tsunami.
Fanfiction
Edit
Ask blogs
Edit
Ad blocker interference detected!
Wikia is a free-to-use site that makes money from advertising. We have a modified experience for viewers using ad blockers

Wikia is not accessible if you've made further modifications. Remove the custom ad blocker rule(s) and the page will load as expected.