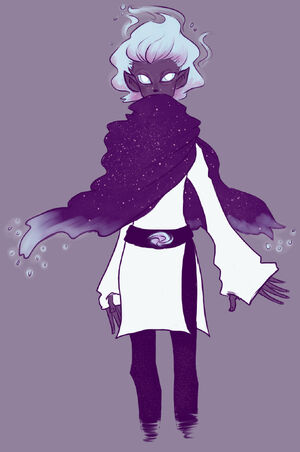 Headcanons
Edit
Their name is Elster.
Agendered.
Is supposed to be a trickster spirit, but really just wants to get to know people
Uses rune magic
Friends with stars
0351's skin exposed to moonlight shines like a starry constelation.
An alien traveller in search for knowledge everywhere he goes. Most regard him to be a wandering god since the places he visit experience a period of prosperity when he leaves.
Fanfiction
Edit
Ask blogs
Edit
Ad blocker interference detected!
Wikia is a free-to-use site that makes money from advertising. We have a modified experience for viewers using ad blockers

Wikia is not accessible if you've made further modifications. Remove the custom ad blocker rule(s) and the page will load as expected.