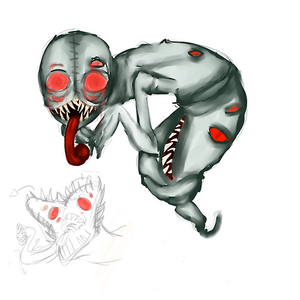 Headcanons
Edit
Is strictly a vegetarian, but likes scaring people into thinking that they'll be eaten by them.
second reason for nightmares
The tsukumogami of an old pillow case. Sleep on him, and you sleep for eternity, if you catch my drift.
Fanfiction
Edit
Ask blogs
Edit
Ad blocker interference detected!
Wikia is a free-to-use site that makes money from advertising. We have a modified experience for viewers using ad blockers

Wikia is not accessible if you've made further modifications. Remove the custom ad blocker rule(s) and the page will load as expected.