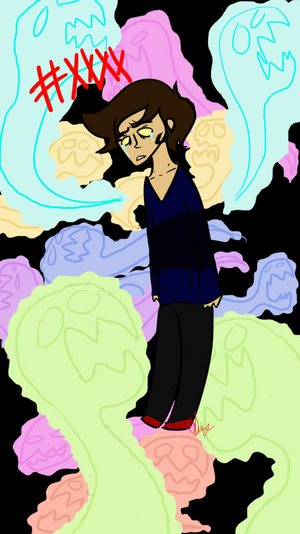 Headcanons
Edit
He's an animated corpse possessed by a new ghost every time he dies. These spirits repeatedly torture him with unwanted immortality.
Literally haunted by the ghosts of snakes. Cries nearly always because their loud, unending hissing
A sociopath who has intense powers of manipulation of the other side. The ghosts are people he's killed.
Cursed by a stray demon early on. Has been stuck with the ghosts of random monuments ever since.
Literately schizophrenic.
Fanfiction
Edit
Ask Blogs
Edit
Ad blocker interference detected!
Wikia is a free-to-use site that makes money from advertising. We have a modified experience for viewers using ad blockers

Wikia is not accessible if you've made further modifications. Remove the custom ad blocker rule(s) and the page will load as expected.