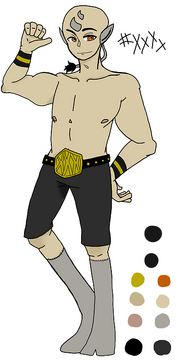 Headcanon
Edit
He's a world famous WWE wrestler.
Is actually 41 years old but is healthy enough that it's hard to tell
0028's rival
really stubborn
Found the secret to shifting his weight by flexing various muscles. He can float upwards from a jump, and then come down like a boulder.
Fought a certain fanpro who likes cream soda a lot in the ring once and lost, though the fight was very close.
Fanfiction
Edit
Ask Blogs
Edit
Ad blocker interference detected!
Wikia is a free-to-use site that makes money from advertising. We have a modified experience for viewers using ad blockers

Wikia is not accessible if you've made further modifications. Remove the custom ad blocker rule(s) and the page will load as expected.