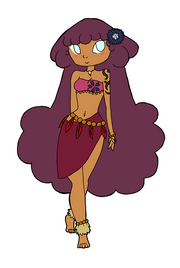 Headcanon
Edit
An Indian princess/dancer.
The human form of a goddess of youth and summertime
can probably sleep in her hair
Despite her primal nature, she often mingles with business folk and is pro-industrialization, but mostly out of curiosity by being sheltered from that society.
Fanfiction
Edit
Ask Blogs
Edit
Ad blocker interference detected!
Wikia is a free-to-use site that makes money from advertising. We have a modified experience for viewers using ad blockers

Wikia is not accessible if you've made further modifications. Remove the custom ad blocker rule(s) and the page will load as expected.