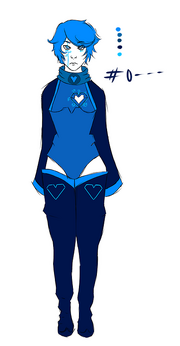 Headcanon
Edit
A robot whose only human emotion is sadness. This is her creator's way of being cruel.
An obsessed swimmer.
Someone who lives off water.
A commonly found robot in fanpro's world that was built mainly for protection but is instead found usually doing chores such as laundry or grocery shopping.
Fanfiction
Edit
Ask Blogs
Edit
Ad blocker interference detected!
Wikia is a free-to-use site that makes money from advertising. We have a modified experience for viewers using ad blockers

Wikia is not accessible if you've made further modifications. Remove the custom ad blocker rule(s) and the page will load as expected.