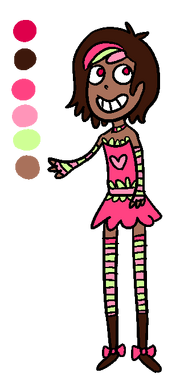 Headcanon
Edit
Can be super sassy if you make her angry.
0114 's younger sister.
Doesn't understand the feud between 0114 and 0101 .
can't smell anything 
The stripes are actually colourful scales that have grown on her
Her limbs are made of Smarties.
loves ice cream, but is lactose intolerant.
Fanfiction
Edit
Ask Blogs
Edit
Ad blocker interference detected!
Wikia is a free-to-use site that makes money from advertising. We have a modified experience for viewers using ad blockers

Wikia is not accessible if you've made further modifications. Remove the custom ad blocker rule(s) and the page will load as expected.