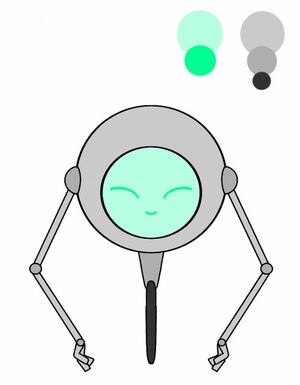 124 appears to be a robotic sphere with a light green face, two thin arms, and a wheel.
Headcanons
Edit
All it can say is 'Hello! Can I help you today?'
Originally programmed to be evil, but after a programming malfunction and a missing minor hard-drive, she became good.
One among many that occupy the city for the mayor's convenience. Ranges from carrying out security to running simple errands.
Fanfiction
Edit
Ask Blogs
Edit
Ad blocker interference detected!
Wikia is a free-to-use site that makes money from advertising. We have a modified experience for viewers using ad blockers

Wikia is not accessible if you've made further modifications. Remove the custom ad blocker rule(s) and the page will load as expected.