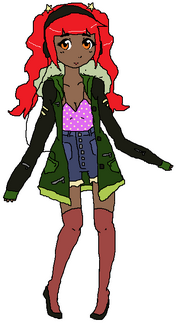 Headcanon
Edit
Really likes listening to music.
Loves writing fanfics.
Has a hard time making friends.
Tries to get 0011 to stop smoking cigarettes.
She is part of 0073 gang.
Collects bottlecaps and loves knitting. she's been collecting since she was 6 and has over 500 in a jar on her desk.
Fanfiction
Edit
Ask Blogs
Edit