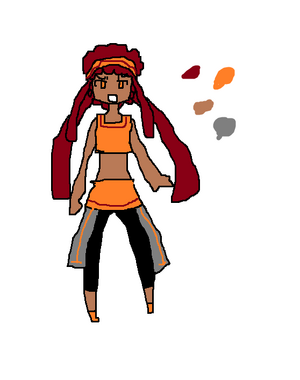 Headcanons
Edit
Nicknamed Babs
Represents the aspect of fire.
Pyrokinetic
Boxer/Martial artist
Dancer
dating 0045
cannot tell a lie
Became friends with 0009 over his volcanic rock collection. She enjoys watching different elements of nature collide. (E.g. lava flowing into the sea.)
She doesn't know her own strength. She trains her skills in the middle of a barren desert to avoid damaging any towns. Her kicks can usually take out a sand dune.
Has a tough looking face, but is actually very skittish and worries about everything. Especially making friends.
Fanfiction
Edit
Ask Blogs
Edit
Ad blocker interference detected!
Wikia is a free-to-use site that makes money from advertising. We have a modified experience for viewers using ad blockers

Wikia is not accessible if you've made further modifications. Remove the custom ad blocker rule(s) and the page will load as expected.